About the Trustees
Agenda
Meeting Minutes
Resolutions
Agreements
Bylaws
The Board of Trustees is the governing body for Spokane County Library District, an independent special-purpose district created by voters in 1942 to provide public library services to unincorporated Spokane County and affiliated cities.
The five-member Board establishes Library District policies, oversees finances and levies the property tax that comprises the majority of District funding.
Trustees are unpaid volunteers appointed by Spokane County Commissioners and may serve a maximum of two consecutive five-year terms.
Meetings
Board meetings held on the third Tuesday of every month at 4pm. Meetings usually take place at the Argonne Library public meeting room adjacent to the District's Administrative Offices, but are occasionally held at other libraries as well.
Dates, times and locations of meetings are subject to change, so please call 893.8200 or check here to confirm details.
A preliminary meeting agenda is available on the Wednesday preceding the meeting date. The agenda is posted on the District's website, at our libraries, and is available at the Administrative Offices.
About the Trustees
Chair: Tim Hattenburg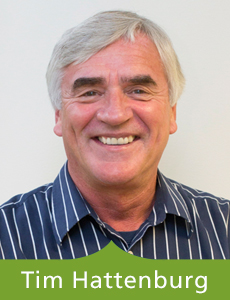 Tim Hattenburg is a retired North Pines Junior High history teacher, athletic director, and coach. He is serving his second five-year term on the Board, and is currently the Board of Trustees Chair.
A graduate of Central Valley High School, he earned his bachelor's degree in education at Washington State University. He completed his post-graduate work at Eastern and Gonzaga Universities and Whitworth College.
Hattenburg is currently writing a nonfiction story with a publication target of 2014. The story is about a child (now an adult living in Spokane) who witnessed the murder of his parents 80 years ago. He also is working with a non-profit group insuring the reduction of class sizes in the state of Washington.
Vice-Chair: Daniel J. Davis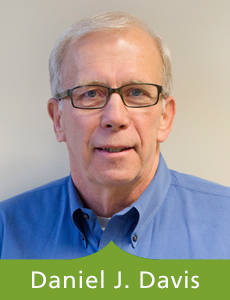 A Glenrose-area resident, Daniel J. Davis joined the Board of Trustees in January 2010. A graduate of Eastern Washington University and Gonzaga University School of Law, Dan's professional career is impressively diverse.
After serving more than 25 years with the Washington State Patrol in such roles as trooper, detective, and president of the Troopers Association, Dan attended and graduated from Gonzaga's School of Law. Dan practiced in Seattle, and then spent several years practicing law for both Spokane County and the City of Spokane.
An active volunteer in a variety of community issues, Dan enjoys fishing and time with his grandchildren.
Trustee: Mark Johnson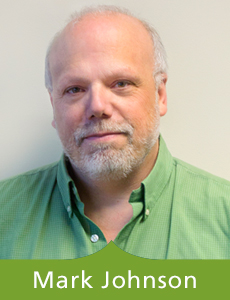 Medical Lake resident Mark Johnson was appointed to the Board of Trustees in January 2012. The general manager of a local highway construction firm, Johnson is a graduate of the University of Washington with a bachelor's degree in construction management.
Johnson and his family are active library members, with the belief that the library is an important resource to protect and nurture.
In addition to being on the Spokane County Library District board, Johnson is a member of a highway advisory committee, and enjoys white water rafting.
Trustee: Sean Morrow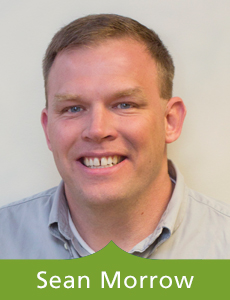 Sean Morrow was appointed to the Board of Trustees in January 2013. Morrow is a Health Benefits Coordinator at CenturyLink, and is currently pursuing his Masters in Public Administration.
Morrow has experience as a liaison between unions and administrators, bargaining agreements, and a strong understanding of benefits for both employees and organizations. His previous experience includes Network Technician for Qwest and Crew Chief in the U.S. Air Force.
Morrow enjoys time at the library, as well as skiing, boating, and traveling.
Trustee: John Craig
John Craig joined the board in February 2014. A graduate of the University of Oregon, he has more than 35 years of experience as a newspaper editor and reporter, including coverage of the Spokane Valley and Spokane County governments for The Spokesman-Review.
Now retired, he is a volunteer court visitor in the Spokane County Superior Court Guardianship Monitoring Program.
Craig sees similarities in the roles of libraries and newspapers: Both strive to present useful information objectively. As well as a good book, he enjoys bicycling, photography and travel.
Agenda
Current Meeting Agenda and Materials
2014
(Hide)
2013
(Hide)
2012
(Hide)
2011
(Hide)
2010
(Hide)
Meeting Minutes
Board of Trustees meeting minutes are formally approved at the following month's regular meeting. Since only approved minutes are included on this page, they are always at least a month behind the current date.
2014
(Hide)
2013
(Hide)
2012
(Hide)
2011
(Hide)
2010
(Hide)
Resolutions
2014
(Hide)
2013
(Hide)
2012
(Hide)
2011
(Hide)
2010
(Hide)
Agreements
Bylaws