Posted on January 28, 2014 at 6:00 am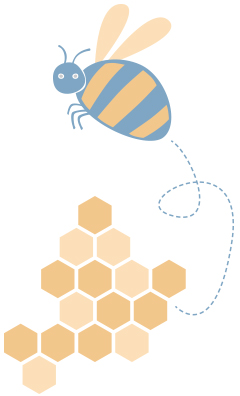 Are you interested in raising bees for honey, but don't know where to start?
You might be surprised at the amount of backyard beekeepers in our area. The West Plains Beekeeping Association is hosting several events at four of our libraries to help you decide if you'd like to take further classes and pursue certification (some areas require certification for backyard beekeeping). These classes offer a unique opportunity to ask questions and get feedback from those in the trenches.
Want to find out what the buzz is about? Come to an event at a convenient library location.
ARGONNE
Wednesday, February 26 at 6:30pm
MEDICAL LAKE
Tuesday, March 4 at 6:30pm
MORAN PRAIRIE
Monday, February 24 at 6:30pm
NORTH SPOKANE
Saturday, March 1 at 2:00pm
No Comments