Posted on January 7, 2014 at 6:00 am
Spokane County Library District has a new reader advisory tool! Rate books you've liked (and ones you haven't) to reveal "Just For You" recommendations composed of items the library owns (with handy links to locate and request the item within the library catalog).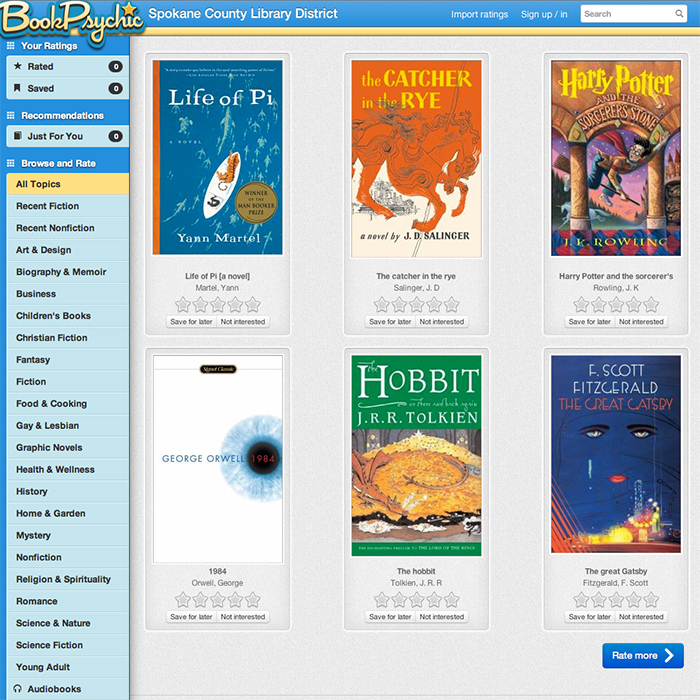 Sign in with Facebook, Twitter or LibraryThing to save your recommendations and ratings (you can also import your ratings from LibraryThing and Goodreads to speed up the process.) You'll be reading a future favorite in no time.
You'll find Book Psychic on our Digital Library page.  
Tags: booklists, digital library
No Comments