Posted on December 13, 2013 at 6:00 am
You have an eReader. We have eBooks. We should get together!
Whether a tablet, smartphone, eReader or MP3 player, bring it to the library to find out how you can enjoy eBooks and downloadable audiobooks on a variety of devices.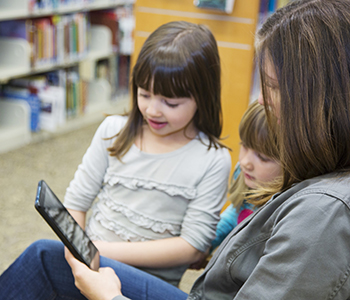 Although we're happy to answer questions any time, Saturday and Sunday (Jan 11 and 12) at the Spokane Valley Library and (Jan 18 and 19) at the  North Spokane Library, knowledgeable staff will be on hand to answer specific questions, focusing on popular devices at scheduled times. Check out the schedule for your device below.
It's easy to download eBooks and audiobooks, and it's free to all residents of Spokane County with a library card and a device.
Just bring:
Your library card number
PIN
Email address
Your Adobe ID and password
Either your Amazon, Barnes and Noble, or iTunes ID and password (depending on what device you have).
If you need help setting up an Adobe ID or email prior to your workshop, please Book a Librarian!
SPOKANE VALLEY
Saturday, Jan 11
1pm         Nook Classic, Simple Touch, and other dedicated eReaders
2:30pm  Nook Color, Tablet, HD & HD+
4pm         iOS (iPhone, iPad & iPod Touch) & Android mobile devices
Sunday, Jan 12
1pm         MP3 players
2:30pm  Kindle
NORTH SPOKANE
Saturday, Jan 18
1pm        MP3 Players
2:30pm  Kindle
Sunday, Jan 19
1pm        Nook Classic, Simple Touch, and other dedicated eReaders
2:30pm Nook Color, Tablet, HD & HD+
4pm        iOS (iPhone, iPad & iPod Touch) & Android mobile devices
Tags: digital library, events
10 Comments