Posted on January 7, 2014 at 6:00 am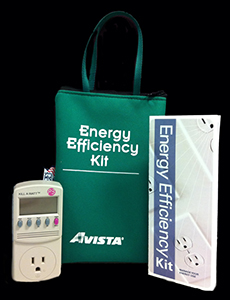 Spokane County Library District (SCLD) and Avista have teamed up to make Kill-A-Watt devices available for check out. Kill-A-Watt is a small meter that measures the energy used by individual appliances to assess how efficient the appliances really are. Avista has donated 36 Kill-A-Watt kits to SCLD. With your library card, Kill-A-Watt devices may be checked out from any SCLD library for up to two weeks. Plug in the appliance you would like to measure and the Kill-A-Watt device will calculate how much energy you're using and what it costs.

"Partnering with the Spokane County Library District is a great way to make the Kill-A-Watt devices available to everyone in our community interested in energy efficiency," said Chris Drake, Avista's manager for energy efficiency programming. "Knowing how much energy appliances and home electronics in our home use can help make smart choices and encourage energy-saving behavior. Every little bit really does add up to energy savings."

The Kill-A-Watt program can help you compare energy costs of an appliance you own now with projected costs listed on any new one you might buy. Now you'll know if it is time for a new refrigerator or that old TV should be unplugged when you are not using it.
Tags: adults
No Comments