Posted on December 11, 2013 at 6:00 am
by Vanessa S.
When enough people tell you how great your product or service is, you might think about starting your own business. Whether it's food, knitted socks, or a mobile app, it pays to know what you're getting into.
Trade magazines are a great way to get to know your industry. For example, my friend makes great chocolate dipped caramels. They're made by hand from quality ingredients, and she describes them as "artisan" – and because they are so special, she wants to charge a lot for them! Googling "artisan candy" is a good start, but you'll probably never get to Candy Industry magazine. Even if you know what magazine you're looking for, you can't get to the back issues without paying! It saves tons of time and money to take a look at what's available through the library's ProQuest digital resource.
One way to find what you want is to do a keyword search of publication titles.
Once you're in the ProQuest search, click on "Publications" at the top: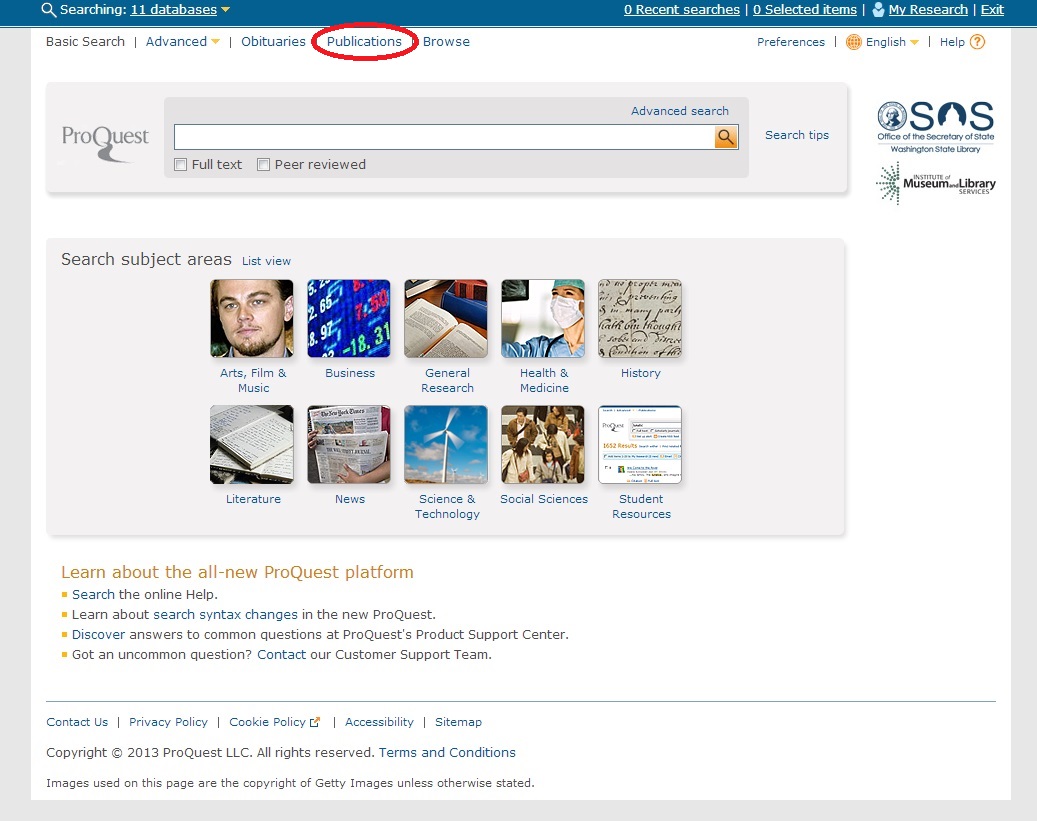 Think of a word that describes your industry, like "candy" "engineer" or "video". The results can take you to a publication you never knew you needed!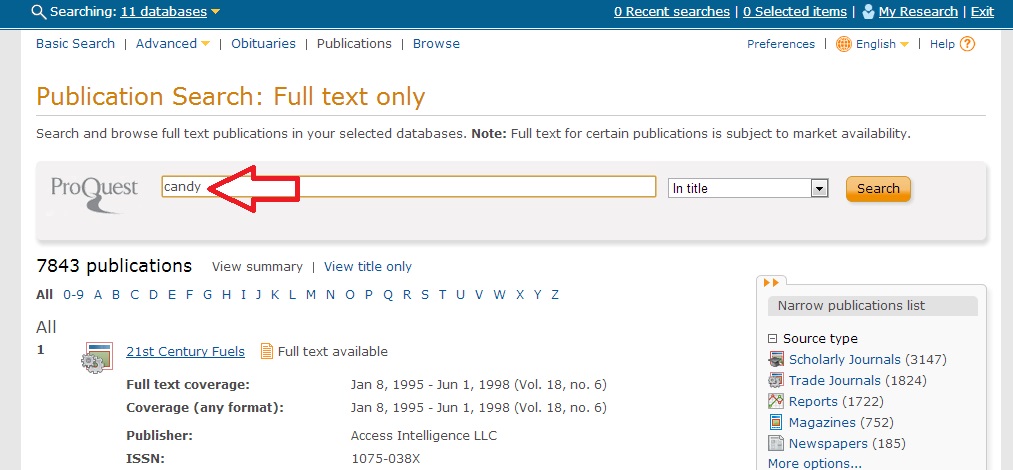 Find more great resources for businesses, whether just starting or already established, on our Resources for Business Owners page.
Tags: business, digital library
No Comments