Posted on December 16, 2013 at 6:00 am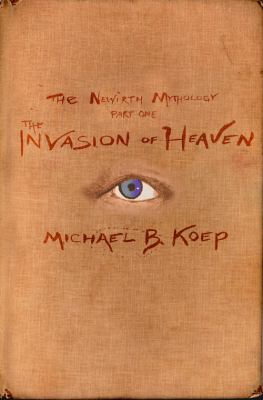 Author and Coeur d'Alene resident Michael Koep reads from his debut fantasy/mystery novel: The Invasion of Heaven at several of our libraries this month.
The mysterious death of a bipolar housewife forces psychologist Loche Newirth to see traces of insanity in the most terrifying place: in himself. All at once his practice is falling apart, his wife is leaving him, his mentor has gone mad, and he is accused of murder. When he is called upon by a stuttering and sometimes stoned portrait painter claiming that his art provides a view into the afterlife, Loche discovers just how little he knew about the super-reality of human perception, and that there is more to this life than meets the eye.
This fast-paced story encompasses Northern Idaho and Italy, and wrestles with age-old questions such as "why are we here, where are we from, and where are we going?" Amid swordfights, shootouts, betrayal, just-discovered family members, secret guardians prone to poetic monologues and murders, Michael attempts answers.
From a young age, Michael has been writing complex fantasy stories (think Tolkien). More recently, he is a winner of the Costello Poetry Prize and celebrated the publication of his first book in September 2013. In addition to writing, he is an avid world traveler, educator, visual artist, touring rock musician (he is drummer and lyricist for the band, KITE and percussionist for The RUB), and co-founder of a North Idaho fencing consortium.
Here's chance to hear some background and reading, ask questions and get your book signed!
AIRWAY HEIGHTS
Saturday, Jan 11 at 2pm
ARGONNE
Tuesday, Jan 14 at 6 pm
SPOKANE VALLEY
Wednesday, Jan 15 at 6 pm
NORTH SPOKANE
Thursday, Jan 23 at 6 pm
No Comments