Posted on January 13, 2014 at 6:00 am

The hoopla is all about music, movies, and TV shows streaming to you instantly – and for free – with your library card!
Spokane County Library District, partnering with hoopla, offers thousands of titles – Just browse through the collection and find something for every age, all ready to be watched or listened to right away, 24 hours a day.
The latest from Lorde or Katy Perry, something educational for the kids like Bill Nye the Science Guy or SuperWHY, searching for an aerobic workout, or a quiet evening at home, you'll find plenty to choose from.
Enjoy hoopla remotely, wherever you have an internet connection, or in our libraries, using the Digital Library link. You can download the hoopla app and watch on the go, wherever you might be.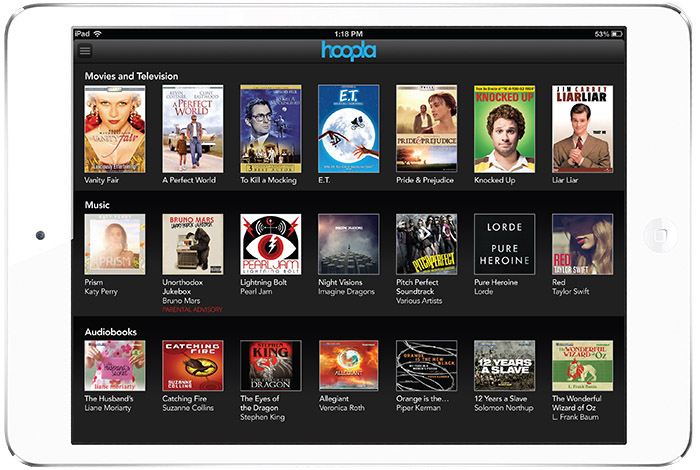 Check out up to 10 items per month (music streams for 7 days and movies and TV stream for 72 hours). If you have questions or want assistance, stop in one of our libraries anytime, our staff is happy to walk you through the process.
Ready to start streaming? You can check out hoopla here!
Tags: digital library, movies, music, television, videos
20 Comments