Posted on January 9, 2014 at 6:00 am
by Amber W.
A couple of years ago my spouse dropped my glass Cuisinart blender pitcher and it broke. No big deal, easy to replace right? Wrong. The cost of a replacement, even a used one, was nearly the same price as a replacement blender! But in my searching for a new pitcher I stumbled on this fact: Standard mouth mason jars fit most blenders. They're supposed to; blenders were designed to have a universal mouth. It's the original Magic Bullet.
I use my blender so much more now that I know this. I make my smoothie in the jar I'm going to drink it from. There's no washing the pitcher between different types of milkshakes and margaritas. The small jars are perfect for baby food. A Baby Bullet runs $50 or you can spend $10 for a 12 pack of 8 oz. mason jars and have no second appliance to clutter your cabinet.
When shopping for a blender as a housewarming gift, I took a jar with me to the store and checked on the display models to make sure I bought one that fit. I gave the blender and a 12 pack of quart jars and it made a great gift.
Try it on yours, but I suggest using water the first go just to makes sure you have a good seal.
Here's the run down:
Fill jar just like you would your blender pitcher.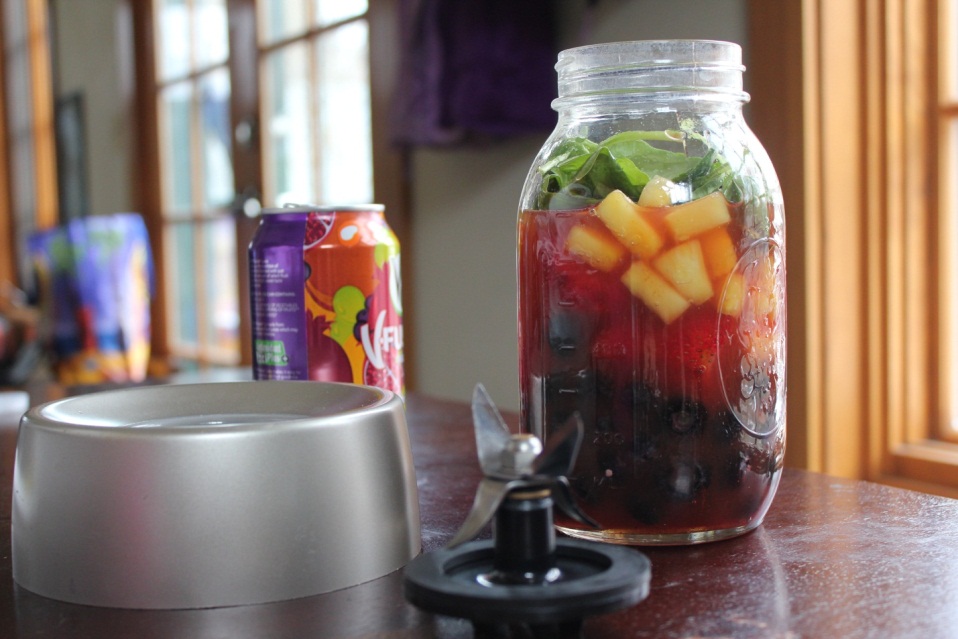 Place the rubber washer, and then the blade onto the jar mouth.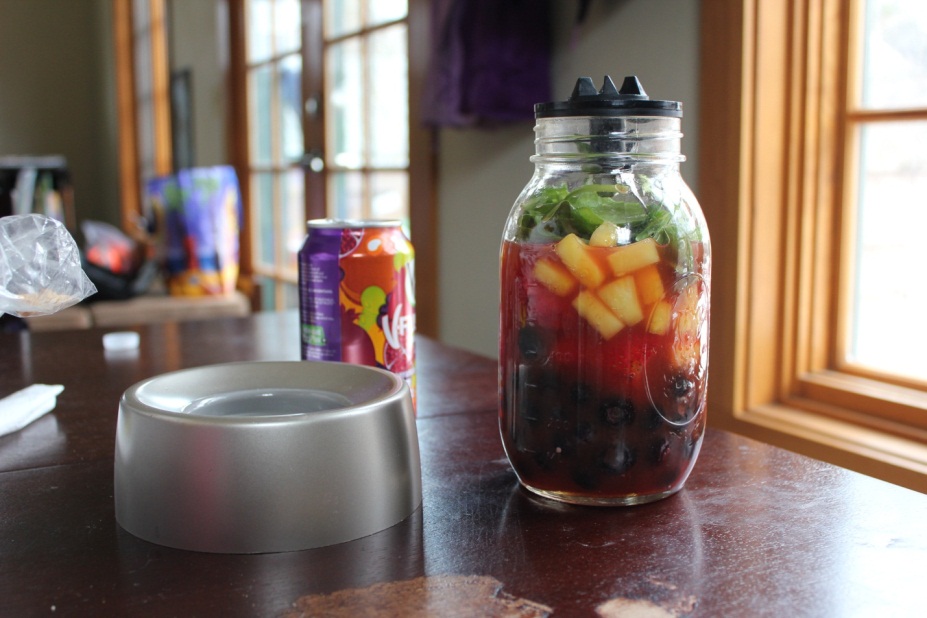 Screw the base on (just like you would put the pitcher back together).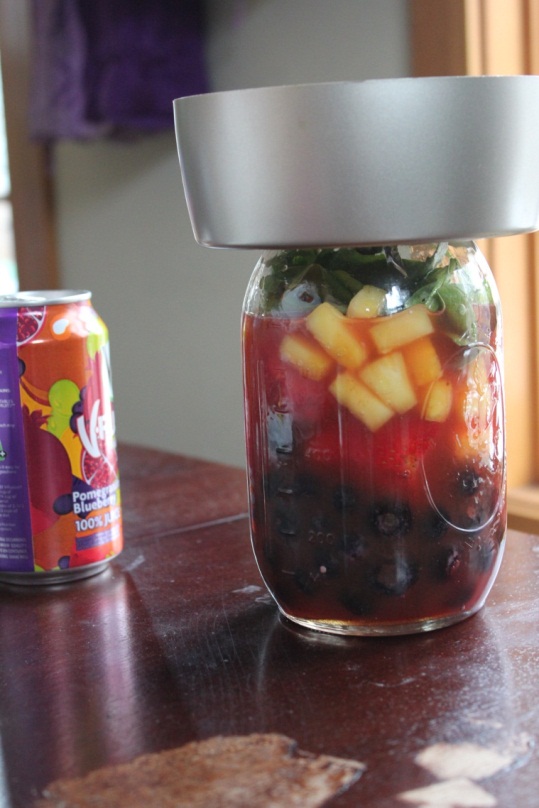 Flip and place on blender. Blend.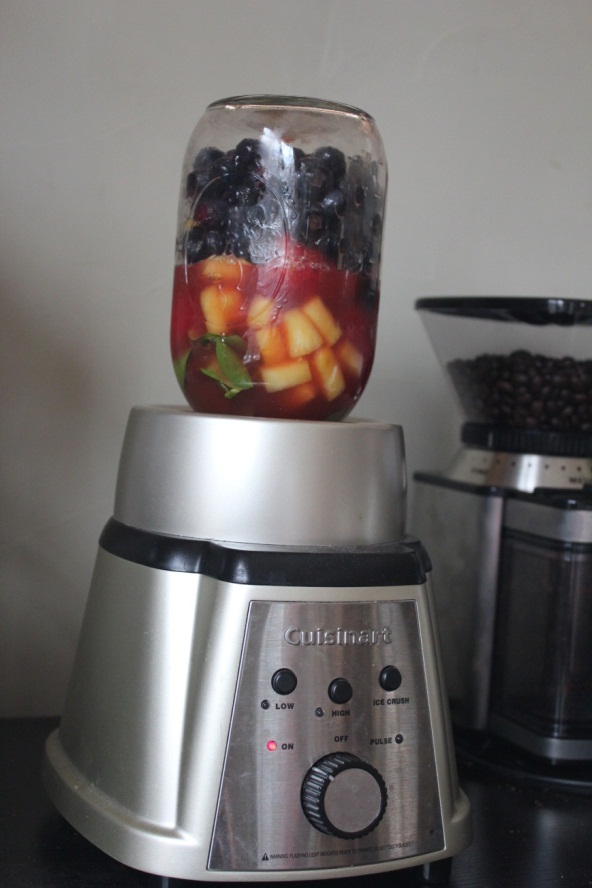 Voila. A perfectly blended smoothie in a jar!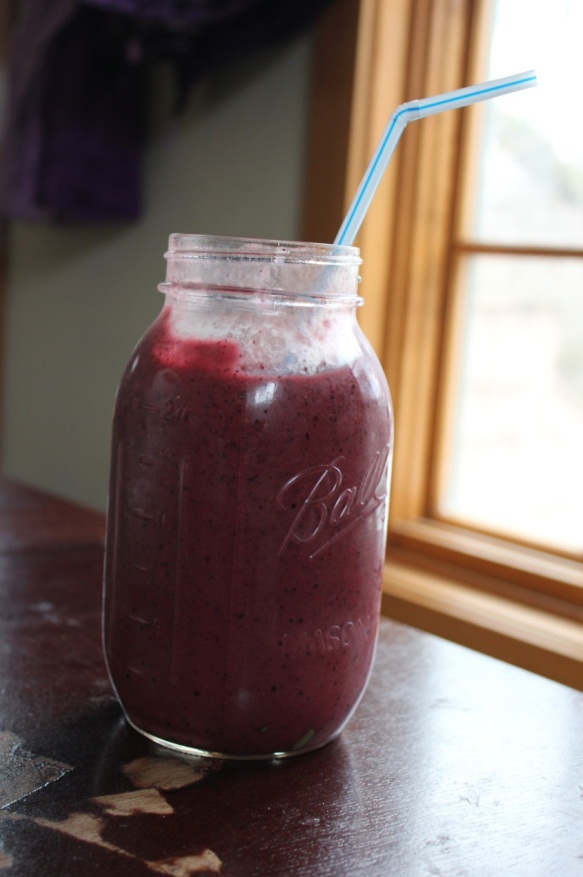 See books on related topics:
Household hints and tips
Smoothies
Blenders
Tags: DIY, recipes, technology
No Comments