Posted on November 14, 2012 at 10:18 pm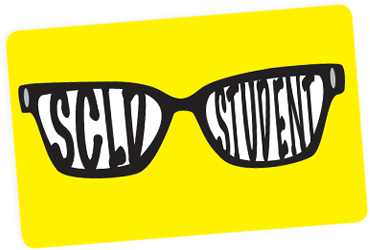 Last year, Spokane County Library District introduced "My Library, My Card", a student library card for every middle school and high school student in SCLD's service area to gain immediate access to online resources, whether they are at school or at home, to complete homework. These cards are still valid for students and they may continue to use them.
This school year, cards will be issued to all new, incoming middle school students in the service area. Student cards are to be distributed through the school districts in November and December 2013. Once received, students may access online resources such as LiveMocha for language instruction, Biography in Context, Opposing Viewpoints in Context, Proquest Magazines and Newspapers, and Testing and Education Reference Center as well as online tutoring help from Tutor.com.
Students may also bring the card into their nearby county library to activate a full use library card allowing them to check out and place holds on materials in the library.
The student card is intended to put educational and research resources directly into the student's hands for immediate use. Students of middle and high school ages do not always have access to transportation to get to the library, or may have never been introduced to their neighborhood library to know what free resources are available to them for educational purposes. The student card given out through the schools are meant to fill that need and open up a wealth of information to students when they most need it for educational success.
The "My Library, My Card" library card design is the result of an artwork contest held in October 2012. Submissions to the contest from 33 high school students were judged by a panel of local graphic artists with the winning design, submitted by Megan Haisley of Mead High School, being featured on the student cards.
Megan heard about the contest through her Design Studio teacher, Mrs. Tampien. The library card contest was an assignment.
"I just started thinking of what I'd like out of a library card. I'd want something fun, something that had character. So I decided to use nerd glasses because they are so fun and quirky! It feels so awesome to know that my design is being printed and given to all these people. It's so cool to know that other people like my design!" says Megan.
Tags: digital library, homework, teachers, teens, tweens
2 Comments