Posted on November 13, 2013 at 6:00 am
by Christie O.
Felt boards are a great interactive way to play with your young child and incorporate many early literacy practices into your play. Commercial felt boards (or flannel boards) can be both expensive and bulky, but armed with glue, felt, and an unused pizza box, you can make your own.
Choose a neutral color for the background, thinking about the other pieces that you'll be using with it. Blue or black are both good choices. Cut the felt to line the inside of the pizza box, glue it down and your felt board is ready to go.
The fun part is making the felt pieces to play with. Try making 5 ducks and use them to tell a story or sing the song, ""5 little ducks." Make 10 teddy bears in a variety of colors and make up a rainbow story, sing "10 in the bed" or retell the story of "Goldilocks and the Three Bears."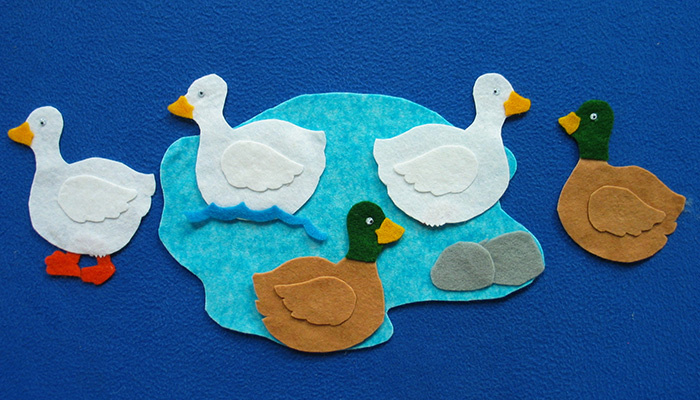 Making a variety of felt pieces in different shapes and colors allow your child to count and sort, identify shapes, and make up amazing stories. Letters are great for introducing a reading element into your play. You can find alphabet stickers at the store and stick them onto the back of small pieces of felt for an easy felt alphabet.
Need more ideas? Check out Pinterest.com for "Flannel Friday" to find posts from librarians across the country who share fabulous examples of felt stories, songs, and patterns. When you're done playing, all the pieces fit neatly into the pizza box which can be stored on a shelf or under the bed until next time.
Tags: parents, teachers, young learners
No Comments