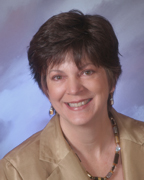 Message from the Director
Spokane County Library District has a strong history of serving the community. Through its collection of books, magazines, movies, music, and digital resources, the library has provided access to information and ideas for over 70 years. At its 10 libraries, dedicated District staff offer programs that promote early learning, support student achievement, and encourage community engagement.
In 2012, the Library District embarked upon a planning process to listen to our members and learn about their aspirations for our community. We heard about the economic challenges people are facing and learned people want to feel more connected to one another, the community, and the region. While the library can't solve all the challenges facing our community, we are committed to being part of the solution in the areas where our strengths and expertise can contribute to creating a positive community impact. The library is well positioned to identify community assets, connect with partners, and implement programs and services that benefit the community as a whole.
In the next three years, we will allocate resources to support the service priorities that have been identified and outlined in the Community Impact Plan. We will continue to exercise good stewardship by centralizing system resources in order to expand services in all District libraries. We will draw upon the expertise of staff to replicate best practices and provide high quality services in all libraries. The Plan provides a road map for expanding services that have the greatest impact on our communities and to deliver services that are both relevant and responsive in changing times.
We realize nothing is constant except change. We will evaluate our successes, learn from our mistakes, and strive to continue improving the services we provide. The Spokane region has exciting times ahead and Spokane County Library District will be a part of creating the best future possible.
Spokane County Library District Overview
The Spokane County Library District, established in 1942, initially provided services through a contract with the City of Spokane. The Spokane Valley Library was the first District library building to open in 1955. Today, the District operates 10 libraries serving the unincorporated areas of Spokane County and eleven of its cities and towns. According to the 2011 census, the population served is 261,118. The District's primary source of funding is property tax with a maximum levy of 50 cents per $1,000 of assessed valuation.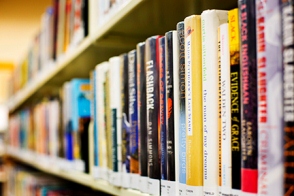 Planning Process
Spokane County Library District began a strategic planning process in the summer of 2012, committed to the idea that excellent libraries come from offering services that are responsive to local needs, interests, and priorities. As a result of this process a Community Impact Plan will guide resource allocation to respond to evolving community needs, technological shifts, and emerging challenges for the benefit of our members. The Plan is flexible and incorporates promising opportunities over the next three to five years.
Spokane County Library District facilitators conducted 10 community conversations around the county. The conversations asked library members to explore their aspirations and hopes, not just for the library, but for the community as a whole. During these sessions we heard about the need for businesses that create good paying jobs so that our children stay in Spokane to raise their families. We heard about challenges in getting from place to place. While the comments differed slightly from one conversation to another, one continuous thread was the desire to feel connected and to know what is happening in the community. We heard in the conversations how people aspire to live in a community where there are places for people of all generations to gather, share local talent, and make connections.
One-on-one interviews with individual community leaders rounded out the input. These leaders were recommended as respected by the community for their knowledge of their respective communities, and ability to act in ways that made a difference in the lives of those living there. These leaders included a church pastor and author, an elementary school principal, a high school librarian, and an education coordinator for the county's 4H program. There was a wide variety in ages and professions interviewed.
Library staff and the Board of Trustees also contributed throughout the process, sharing input on current District strengths, assets, and potential library services. The strategic planning committee reviewed community, staff, and Trustee input identifying four service priorities where the District is well suited to lead efforts toward enhancing our community. The committee then broke into teams, developing goals and objectives for each of the four priorities.
Timeline
August 2012
Strategic Planning for Results boot camp
September 2012
Facilitator training with Jeff Stafford
Staff day for gathering staff input
October and November 2012
Community conversations
Committee work analyzing results to discover service priorities
December 2012
Small group committee meetings for each service priority
January 2013
Board of Trustees presentation for Board feedback
February 2013
Board of Trustees official adoption of the Community Impact Plan
Assumptions
Excellence is defined locally
Each library is unique and services will match the needs, interests and priorities of the community served
Excellence is not solely based on funding
The success of the plan is dependent upon creativity, innovation and the reallocation of existing resources to support the highest priorities
Excellence comes from focusing on community assets
Every community has assets that contribute to its uniqueness and rather than focus on needs, the plan will focus on strengths
Excellence isn't achieved in a vacuum
Only through conversations, collaboration, and connecting with the community can we reach excellence for the entire community
Return to top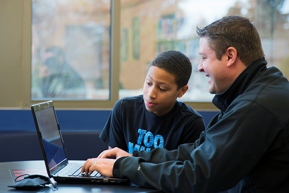 Our Vision & Mission
Vision
Spokane County Library District is the essential place to explore, learn, and create.
Mission
We inspire learning, advance knowledge, and connect communities.
Values
Community engagement
Strong local partnerships
Accountability and trustworthiness
Good stewardship of public resources
Creativity, innovation, and adaptability
Free and open access to ideas and information
Learning and the pursuit of knowledge
Literacy and the importance of reading
Welcoming places
Excellent customer service
Civil discourse and interaction
Diversity and inclusiveness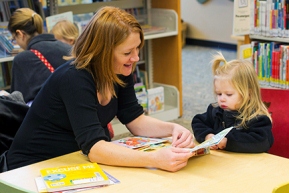 Service Priorities – Goals & Objectives
Based upon input from the community, staff, and Trustees, the Planning Committee explored which service priorities the District is best suited to fulfill. The Planning Committee identified some service roles that the District does well that do not fit the aspirations of the community. The Committee also looked for service roles that the District was well suited to fulfill with the help of local partners. The following four service priorities were identified:
Develop Young Learners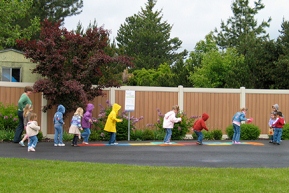 Goal:Parents, teachers, and caregivers will have programs and services designed to help them prepare their children to start school.
Objectives:
Each year, parents, teachers, and caregivers will have an opportunity to participate in at least 50 programs or resource-sharing activities.
Each year, at least 90% of parents, teachers, and caregivers surveyed will indicate that they're more aware of the importance of reading, talking, playing, singing, and writing with their children.
By 2015, collaborative efforts with early learning agencies will be increased by 50%.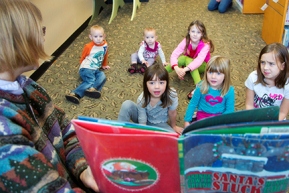 Goal:Children birth to five will have the services and programs they need to enter school ready to learn.
Objectives:
Each year, 70,000 young children and their parents and caregivers will attend an early learning program presented by the library.
By the end of 2015, community libraries will have at least 3, and resource libraries will have at least 6, interactive discovery stations.
Support Job Seekers and Local Businesses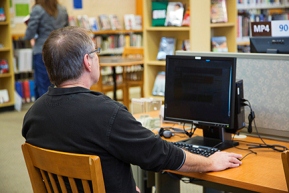 Goal:Teens and adults will have the resources and opportunities they need to attain meaningful employment.
Objectives:
By the end of 2014 -
Teen and adult use and awareness of career, test preparation, and higher education resources will increase by 20%.
Teens and adults will have the opportunity to attend at least 100 career-related programs.
At least 90% of people surveyed will indicate the library provided the resources and opportunity they were looking for in regard to higher education, job skills, and career preparedness.
At least 1,000 people will participate in job skill and career development activities.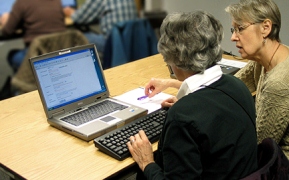 Goal:Local businesses and non-profits will have the tools they need to develop and maintain successful and viable enterprises.
Objectives:
Each year, local businesses and non-profits will have the opportunity to participate in at least 25 local business support programs.
Each year, local businesses and non-profits will have at least 50 opportunities to participate in collaborative programming with the library.
By the end of 2015, at least 50 local businesses and non-profits will have used library resources to advance their business goals.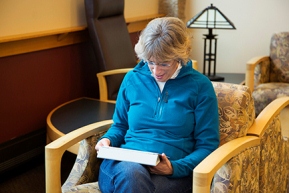 Explore and Discover
Goal:Everyone will have the resources they need to explore topics of interest and support to share knowledge with others.
Objectives:
Each year -
At least 50 community experts will share their knowledge in a library program.
People will have at least 72 opportunities to attend community interest-driven programs.
Items in the library will check out an average of 6 times.
Use of digital resources will increase by 30%.
At least 15,000 school-age children will attend a library program.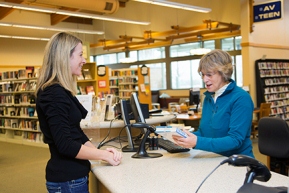 Connect Communities
Goal:Community members will connect with each other and engage in local activities.
Objectives:
Each year -
The number of visits to the community-specific sections of the SCLD website will increase by 20%.
The number of community generated posts on an online bulletin board hosted by SCLD will increase by 20%.
At least 90% of people surveyed will indicate the library helped them know what is happening in their community.
Community use of library meeting spaces will increase by 10%.
Every library will showcase local authors and/or artists at least 5 times.
Resource Allocation
The success of this Plan is dependent upon allocating resources to support those activities which will have the greatest community impact. One of the planning assumptions was there would not be additional resources to fund new initiatives. To align resources with highest priorities, staff will evaluate existing services, continue to implement efficiency measures, and reallocate resources.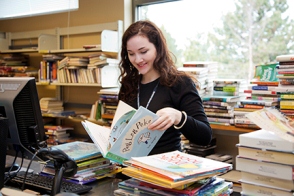 Staffing: Spokane County Library District recognizes that a well-trained knowledgeable staff is essential to the success of the library. The District will continue to invest in training and professional development of staff, within budget limitations. As service priorities shift, the roles and responsibilities of staff may also shift. Each position will be evaluated as vacancies occur to ensure the appropriate level of staff is hired. An administrative review of position roles and responsibilities will ensure we are staffing for the future. The organizational structure may also shift in order to provide leadership and direction to support the implementation of the plan.
Collections: While people continue to think of books when they think of the library, the District collection consists of materials in many formats including books, movies, music, and digital resources. The District maintains one collection that supports the educational and recreational interests of the entire service area. Materials are available to all library members regardless of which library they frequent. The District will continue to invest in digital resources that can be accessed remotely to facilitate greater use to the District's collection. Materials that support service priorities will be emphasized and efforts to increase access will be maximized.
Facilities: The District will continue to maintain library buildings as welcoming places where people come to learn, share information, and connect to their community. The role of the library as a community center where people gather will increase even as the library staff turns outward to connect with the community beyond its walls. Virtual access to the library will increase as more electronic resources are made available remotely. Meeting spaces will serve as essential gathering places to learn and connect.
In light of strategic community priorities, the District will revise theLibrary Facilities Master Planto focus on building new libraries that are flexible and able to adapt to emerging service roles. Where possible, existing spaces will be repurposed to create engaging learning areas for young children, to support the information needs of job seekers, and provide welcoming spaces where the community can gather to learn and share information.
Library buildings are a community asset and the District will continue to invest in buildings that are civic destinations reflecting the pride and character of the communities served.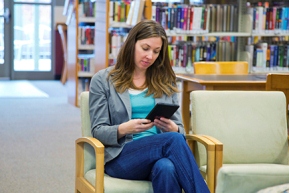 Technology: The District recognizes technology is the backbone for library services. It is this technology that allows our community members to learn, connect to the world, and pursue personal goals. The District continues to invest in technology infrastructure that allows members to enhance learning and communication. Currently, the District supports access to the Internet using library computers and a wireless network. The District provides public computers to access library resources and supports 21st Century learning. Technology is a resource that will be used to support service priorities by providing work flow efficiencies enabling staff to devote time to new service initiatives, and to enhance the learning and creativity of the public to pursue personal interests.
Acknowledgements
Sonia Gustafson, Planning Coordinator was supported by Public Service Managers Doug Stumbough and Patrick Roewe throughout the planning process. Jeff Stafford, PhD, Professor of Communication at Eastern Washington University provided facilitator training and served as a planning consultant to the planning leadership.
Ms. Gustafson would like to thank the following staff members for serving on the Facilitator Team: Mary Kay Anderson, Jane Baker, Kris Barnes, Morgan Garratt, De Griffith, Katie Hannan, Stacy Hartkorn, Carlie Hoffman, Jason Johnson, Aileen Luppert, Teresa Nelson, Debra Park, Ruth Safranek, Lori Shotwell, Cara Strickland, Doug Stumbough, Amber Williams
Thanks to those who served on the Strategic Planning Committee: Mary Kay Anderson, Jane Baker, Andrea Bass, Mary Ellen Braks, Mandy Conlon, Julie Ferguson, Patty Franz, Jennifer Fuher, De Griffith, Kathryn Hardin, Jason Johnson, Janelle Krum, Aileen Luppert, Debra Park, Gina Rice, Patrick Roewe, Lori Shotwell, Cindy Slaton, Doug Stumbough, Amber Williams
Library Board of Trustee members provided input at their annual retreat and gave feedback to the status reports at their monthly meetings.
2012 Board of Trustees
Tim Hattenburg, Chair
Mary E. Lloyd, Vice Chair
Ann Apperson
Daniel Davis
Mark Johnson
2013 Board of Trustees
Tim Hattenburg, Chair
Daniel Davis, Vice Chair
Mary E. Lloyd
Mark Johnson
Sean Morrow